Service Agreements -- "The Smart Choice"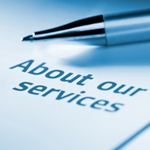 Crowe Heating & Air Protection Plan
Dirt & Neglect are the top causes of heating and cooling system inefficiency and failure. To ensure energy efficient system operation, it is important to perform routine maintenance. Proper maintenance by a qualified technician is one of the most important steps you can take to prevent future problems.
KEY BENEFITS OF REGULAR MAINTENANCE INCLUDE:
Prolonged equipment efficiency.
Promotes healthy clean air
Supports lower utility costs
Guards against unexpected failures
Prolongs equipment life
100% SATISFACTION GUARANTEED
Your technician will be professional, uniformed and qualified to work on your equipment.
We will take extra ordinary care in your home.
We will provide you with a written quote for repairs before we start any work.
Our technicians will follow a stringent quality assurance task list to ensure a complete and thorough service each and every time.
PARTS LABOR WARRANTY
Parts warranty – 90 days
If you are a member of our " Better Maintenance Plan" – 1 year
If you are a member of our "Best Maintenance Plan" – 2 year
EQUIPMENT LABOR WARRANTY
Equipment warranty- 1 year ( Plus manufactures warranty)
If you are a member of our " Better Maintenance Plan" – 2 year
If you are a member of our " Best Maintenance Plan" – 5 year
PROGRAM BENEFITS
BETTER
BEST
Investment First System

$160

$210

Monthly Investment*

$13

$21

26 Point Inspection**"

—

Reminder Service

New Equipment and Repair Warranty

1 year

2 years

Service Call Savings

—

$10 off

Four Visits a Year

—

Two Visits a Year

—

No Overtime

Pre-Season Scheduling

Monthly Payment Option

Check Equipment Grounding

1 year Inflation Protection
2 year Inflation Protection

—

Financing Available

Free Bids

Quality Assurance Inspection & Cleaning
(Meets Energy Star Recommendations)

Protection Plan Task list Includes:

• Blower Wheel & Burner Cleaning (if needed)

• Standard 1" Filter changed

• Clean condensing Coil & clear Condensate Lines

• Check electrical and more

First Lb. of Refrigerant Free

—

For Each Additional System

$120

$170

*Monthly payment will depend on number of systems on agreement **Ask to see our 26 point inspection list