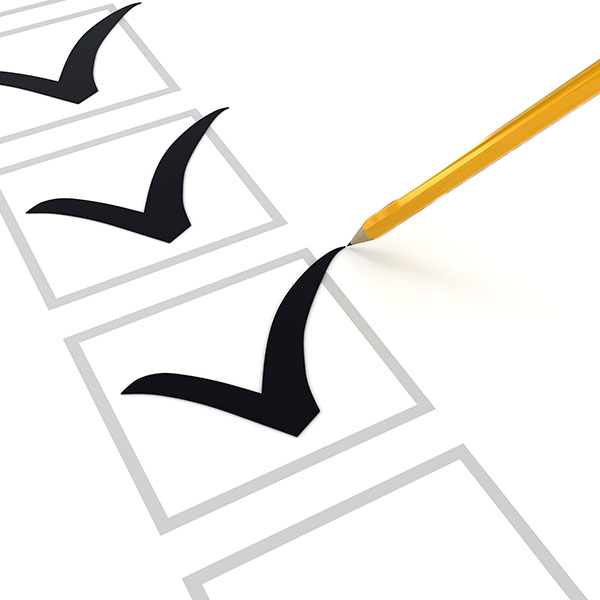 At Crowe Heating & Air Conditioning we strive for 100% satisfaction in everything we do. We value your opinion and invite you to tell us and others about your experience with us. Please take a few moments to tell us what you think by leaving us a review here on our website or on any of these popular review sites or social networks.
Read what other customers have said about us.

All trademarks or brands on this page are registered by their respective owner and are not affiliated with our company, nor do they endorse or sponsor our products or services.
Reviews of
Crowe Heating & Air Conditioning
(Based on 24 rated reviews)
19-Oct-2018
Product or service reviewed: Service
The service is outstanding. Every person I talked to is outstanding!! I would not go anywhere else.
18-Oct-2018
Product or service reviewed: Diagnostic
Andre came out to check out our heater. He was fantastic with a great attitude. He told me my options and left the decisions to me. Just how you'd like it to work. We will be calling Crowe for future HVAC issues. It's good to have a company you can feel good about!
24-Aug-2018
Product or service reviewed: Air Conditioner
Steve is such a friendly guy. He's helped us several times now with our gas logs and our air conditioner. Always has a smile on his face and is willing to go above and beyond to help! This guy works hard in the worst heat you can imagine. I'm glad he's always willing to help us out!!
Katherine Cooper
Bartlett,TN
22-Aug-2018
Product or service reviewed: HVAC service
Andre was great to work with. Very professional and is who I will call in the future when I need help again.
21-Aug-2018
Andre was super efficient and personable. Got the job done in a timely manner! Richard came out and gave us our quote on two new units and was also efficient in getting us our units in a timely manner being that we were HOT in August! (& did I mention I am 5 months preggo?Being a husband/father, Richard knew how important air was to me at the time!!!!! ) Grateful for this company and their products!
Laura Lee
Collierville, TN
16-Aug-2018
Product or service reviewed: Replace filter
Andre came out to help me locate and change the filter on my new system that Crowe installed a few months ago. He brought a filter back for me and made certain that I could replace it on my own before he left. Andre was very pleasant and kind and did not make me feel ridiculous because I couldn't locate and change the filter.
29-Jul-2018
Andre was very professional and informative. He quickly solved our problem and instructed us on how to avoid issues in the future. We have used Crowe's services twice this summer and they have been able to make repairs the same day both times.
Jennifer H.
Collierville, TN
23-Jul-2018
Product or service reviewed: Service call
Andre serviced our Office AC and fast and efficient. We are very pleased!
19-Jul-2018
Product or service reviewed: Service
Brother Andre is a very mice man, we are so grateful that he quickly spotted the problem and get it fixed, I am sure that his know-how and expertise will be a great asset to Crowe! Philip Zheng MSOP student
18-Jul-2018
Great job Andre. Very professional.
18-Jul-2018
Product or service reviewed: Maintenance of HVAC equipment
Andre was courteous, well spoken, and thorough. He is an excellent representative of your firm. All work was done in a highly professional manner.
Barney L. Hitt
Drummonds, Tn.
16-Jul-2018
Product or service reviewed: Repair on A/C no working
Andre was very nice and completely informed me of what the problem was and what my options were before he started the work. We were able to only replace the capacitor and Freon for now. I had to call my husband, who was out of town, and Andre gave me plenty of time to do that. Thank you, Andre, for your kindness and respectfulness.
22-Jun-2018
Product or service reviewed: Trane system
Crowe HVAC was recommended by a friend. They did an excellent job. Eric P*** came out initially and he did a great job and was personable and respectful. I also highly recommend them! Cheryl Howard Collierville, TN
cheryl howard
collierville
22-Jun-2018
Product or service reviewed: repair service
Thanks so much for your professionalism. I won't get the spellings right, I suspect, but I want to shout out for Diane, Jerimiah and Steve for getting my air conditioner up and running in time for our out-of-town guests. Crowe's service is fantastic and you are represented by professional, courteous and caring employees.
31-May-2018
Product or service reviewed: Had a leak in my coil.
The service was excellent, Jerimiah Sullivan - Service Manager, was the one that came out due to the volume of work they had because of the hot temperatures we are experiencing. He was very thorough with checking out my complete air condition unit, very professional, told me the cost of everything prior to performing the work, answered all of questions and was very patient. I highly recommend Crowe Heating and Air, AWESOME company!
Connie Simmons
Cordova, TN
16-May-2018
Product or service reviewed: AC check up
Eric Perry was awesome!
Debbi Scruggs
Collierville
11-Apr-2018
Product or service reviewed: Seasonal HVAC service
Eric Perry was awesome! He was capable and professional and did a great job. I highly recommend Crowe Heating and Air. I've used them several times and have always been impressed.
21-Mar-2018
Product or service reviewed: HEAT SERVICE
Recently we were visited by a awesome individual named "STEVE." He quickly diagnosed our furnace problem and within 30 minutes had our heating system fully restored. Steve also shared with us some of his observations and made suggestions. Steve was courteous and professional. Sharing this with you and your management cause it deems worth complimenting his mannerisms. JM
21-Mar-2018
Product or service reviewed: Emergency Heating Repair
Recently, In contacting my regular Cooling and Heating guy, I quickly found out that he had retired but quickly suggested Crowe as a reliable and dependable alternative. This was proven the same day (within a few hours in fact), when Crowe sent us a technician. We were visited by an Awesome gentleman named Steve. Steve was extremely professional and very knowledgeable. Steve had our furnace running within (less) than 30 minutes (and it was a chilly day in Cordova). Steve shared some of his observations regarding our central heating system and made some recommendations. (Steve was not pushy). Steve was a pleasure to meet and left us feeling that we made a good friend. P.S. these cold days, we've been very cozy with a furnace performing as a new unit!
15-Mar-2018
Product or service reviewed: Air conditioner
Steve ROCKS! He was very helpful and professional with a personal touch! I asked him way too many questions but he gladly answered them. 5 stars? Absolutely!
15-Mar-2018
Product or service reviewed: Summer Check-up
Thank you so much for your wonderful service today. Eric and Jerimiah were both very helpful and thorough in the work completed for me today.
Cindy Thompson
Memphis, TN
05-Dec-2017
Product or service reviewed: yearly check up
Steve was absolutely wonderful and professional! We loved our service and love our equipment. Great job!
Patience Waddell
memphis, tn
18-Nov-2017
Product or service reviewed: Complete new Heat and Air System
We could not be more pleased with the service we got from Crowe Heating and Air. From the quote being more than fair and reasonable to the actual installation, everything went smoothly. From start to finish, there were 6 or 8 (I lost count) men in our home replacing the complete heat and air system that was 28 years old - they were the most professional, friendly, and knowledgable crew you could ask for - and left wherever they needed to go cleaner than they found it. Thank you, Richard Crowe, for going way beyond the expected.
17-Nov-2017
Product or service reviewed: Heater
The staff at Crowe are great and really know what they are doing especially, Michael, TJ, Steve, Diane and Richard. Great to work with!